ONE OF THE MOST IN-DEMAND BANDS ON THE CHICAGO MUSIC SCENE TODAY!
the next generation of rev'd up rock n' blues music!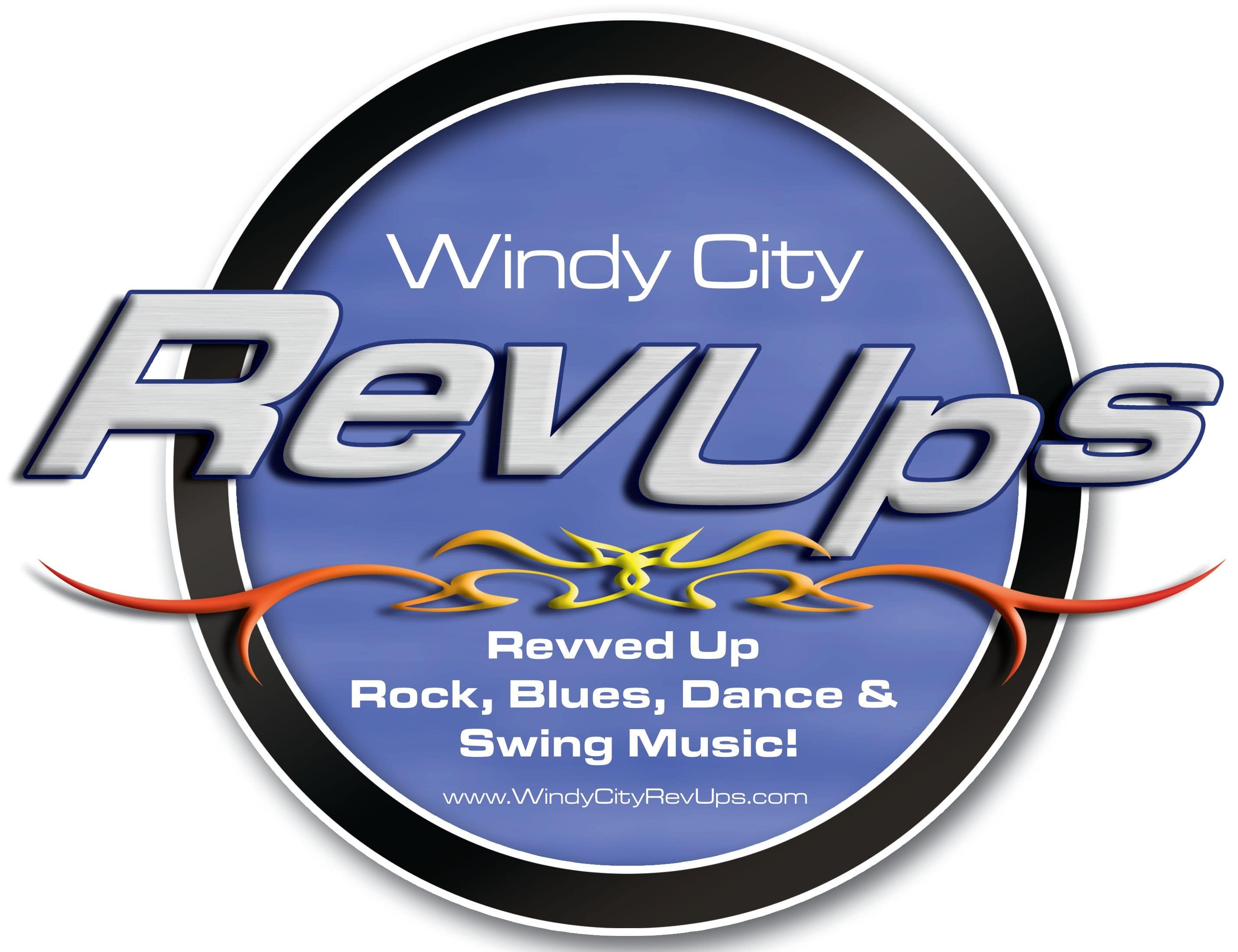 The "Windy City Rev Ups" music captures the classic sound of Chicago-style blues fused with soulful harmonica and revved-up, guitar-driven rock n' roll. Their
stage shows
are far beyond ordinary and well-suited for music lovers of all generations. They perform original songs, classic rock anthems, popular blues standards, and R&B hits that are guaranteed to get rock clubs rocking, blues joints smoking and dance floors hopping.
The band has been performing together for over 20 years. They are based in downtown Chicago and have performed all over the United States, 1000's of live shows. T
heir first big break was when they were featured as up-and-coming musicians at the 21st Anniversary Chicago Blues Festival, the largest free blues festival in the world.
Since 2008 they have released 10 live, studio, and acoustic albums; 8 of these releases
can be heard worldwide streaming on every major online music platform including Spotify, Apple Music, iTunes, and CD Baby.
Over the years they have won numerous music awards including Chicago's "Best R&B Band", "Best Blues Band" and "Best Local CD Release".
In 2009 they began performing their style of upbeat rock n' blues music at the internationally known House of Blues in Chicago. In 2017 the band toured Ireland headlining the 21st Annual Danny Boy Jazz & Blues Festival, Northern Ireland's largest 3-day music festival. Since 2018, bandleader Rich "Rev" has toured solo in Japan, Hong Kong, Germany, and Iceland. The Windy City Rev Ups have friends, fans and listeners in Chicago and all around the world.
Years of headlining performances at top entertainment venues and popular music festivals have made the Windy City Rev Ups one of the most in-demand bands on the Chicago music scene today!
In 2021 we released our 10th album, please listen to our music online today and check us out on social media. We put our hearts and souls into our most recent live recording, "In Motion" and it means a lot to us to know that you enjoy our music. In 2022, we will be performing a wide variety of new songs at our shows including several recently penned originals. Come out to see us live, meet our new musicians and rev it up with the band. Don't forget to check our
tour schedule
regularly, it changes from month to month and we will be continually adding new shows all over Chicagoland. Rock with us, listen to us and follow us:
iTunes, Spotify, Apple Music & CD Baby

- Downloads, streaming

YouTube

- 100's of videos, unreleased songs

Instagram

- Band updates, recent video clips, new photos

Facebook

- Tour dates, venue info, messaging
We appreciate the your kind words, musicial friendship and continued support at every live show. Thank you!
The Windy City Rev Ups are a Hitmaker Promotions indie recording artist. Download the
Windy City Rev Ups
music today and add them to your favorite playlist!
Live in Chicago (2008)

Swing Out Chicago (2008)

Rev It Up (2009) - Promo Release

Live & Acoustic Vol. 1 (2011)

Live & Acoustic Vol. 2 (2011) - Promo Release

The R&B Sessions (2011)

Rockin' at the Lake House (2012)

Live in Chicago II (2019)

Live at the Machine Shop (2020)

In Motion (2021)